Understanding Open Position Chords
Memorizing chord shapes can become tedious quickly 😳.
However, if you understand how open position chords work, you can create new variations and enrich your rhythm guitar vocabulary 😀.
This step-by-step method starts from scratch and helps you build a rich chord vocabulary, making your rhythm guitar playing interesting and creative.
Learn the structure of basic open position chords.
Expand basic chords to create a wealth of new chord variations.
Embellish chords with melodic elements to bring your rhythm parts to life.
Take on the role of a rhythm guitarist in a band using the included practice tracks.
Instead of memorizing chord shapes, learn through this fun and effective method!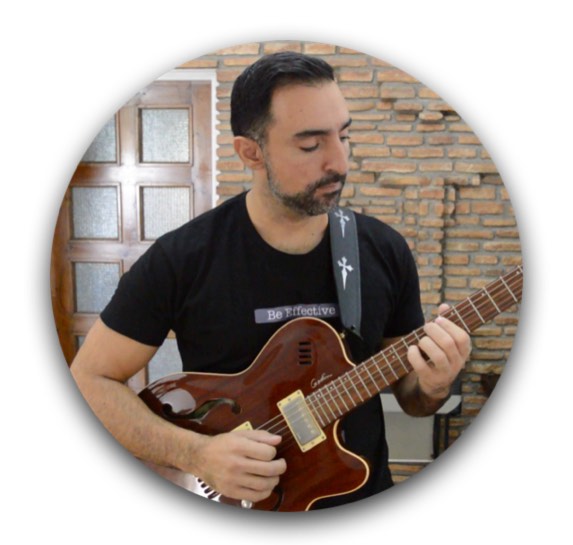 Your Instructor:
Prokopis Skordis


I am a music geek fascinated with learning new things, and improving my guitar skills. But I'm also very passionate about helping others do the same!
After studying in the Greek National Conservatory, and Berklee College of Music, I began performing and teaching privately in 2001.
Since then, I have been developing new methods for effective musical training. My mission with String Systems is to share them with the world 💪😎🎸.